Under the guiding eye of an experienced Chinese trip leader, this classic intimate journey showcases China's most important sites plus the ancient water towns connected to Shanghai. In the congenial company of never more than 16 guests, you'll enjoy comprehensive sightseeing and authentic cultural encounters not available to larger groups. Savor fine regional cuisine and retreat every night to city-central hotels.
Our prices start from
$
4,599
LAND ONLY
11 Days • GUIDED • 21Meals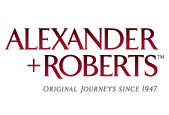 Operated Tour
The Details
10 nights accommodation
On-coach Wi-Fi throughout the tour
Services of a trip leader
All on-tour transportation and related fees, including on-tour flight
All gratuities are included except for your trip leader
Airport transfers (Restrictions apply)
9 breakfasts, 7 lunches, 5 dinners
Day 1 - Enjoy Your Free Extra Night In Beijing
Guests arrive today and will be met at the airport and and chauffeured to our hotel to enjoy your complimentary pre-tour overnight in the heart of the capital.
Day 2 - Enjoy Your Extra Day In Beijing
Guests have this entire day to do as they wish. Take advantage of your hotel's central location to explore on your own - or simply relax. Our other guests will be arriving today.
Your expertly guided, full-day exploration of China's vibrant capital begins in Tiananmen Square. Covering more than 100 acres in the heart of the city with a scale reminiscent of Moscow's Red Square or the Piazza San Marco in Venice, it ranks as one of the grandest public plazas in the world. Then follow in the footsteps of Ming Dynasty emperors as you explore the magnificent palaces, courtyards and pavilions of the sprawling Forbidden City. It is said that there are 9,999 rooms within these imposing walls and although you won't see everyone, your guided tour offers a fascinating look into the splendor of Imperial life centuries ago. Then explore by rickshaw through the narrow lanes of a Hutong, one of the city's few remaining enclaves of traditional, centuries-old courtyard homes. After lunch, you'll tour the resplendent Summer Palace. Set on wooded hills surrounding a tranquil lake, this assemblage of pavilions, palaces and gardens offers a fascinating look into Imperial life long ago. Tonight's festive Peking Duck banquet is accompanied by wine and local beer.
The Great Wall stretches for nearly 4,000 miles across a vast expanse of northern China - its oldest sections dating back more than 2,000 years when various states and dynasties first began to build these defensive walls. A few centuries after these earliest sections were constructed, Emperor Qin Shihuang consolidated them into a single, massive fortification to guard his vast empire against Hun invaders from the north. Succeeding emperors maintained, reconstructed and built anew, and much of what is seen today is the result of work that was done during the Ming Dynasty. As a result the wall is not uniform throughout its length; situated farther from the capital than other sections of China's most famous landmark, the Great Wall at Mutianyu draws fewer visitors and is heralded as one of the most spectacular sections. Ascending by cable car, you'll walk atop the Great Wall here at Mutianyu as your expert guide shares dramatic stories of its past. For lunch today, eat at the famous Brickyard Restaurant, conveniently located nearby. Back in the city, the rest of your afternoon and evening are free to enjoy as you wish.
After breakfast, you'll be escorted to the airport for your included flight to Xi'an, China's ancient capital for 13 dynasties. On arrival, you'll be met and transferred to our deluxe hotel, ideally situated within the old defensive walls of the city. Guests enjoy a complimentary upgrade to club floor guestrooms with high-speed Internet and access to the club lounge for breakfast and cocktails. After settling in, you'll rejoin your guide to visit Hanyangling Underground Mausoleum. With its royal tombs, ceremonial sites and numerous other burial pits this archaeological site offers fascinating insight into life, culture and society during the ancient Han Dynasty.
Day 6 - The Terra Cotta Warriors + Ancient City Walls
Farmers stumbled upon the site while digging a well in 1974; today the Terra Cotta Army is still regarded as China's greatest archaeological discovery. Set out this morning to visit the excavation site and marvel at the exquisite details of these clay warriors buried 2,000 years ago to guard the tomb of China's first emperor. It has been estimated that more than half a million laborers and craftsmen worked for nearly 40 years to complete the tomb - and the thousands of terra cotta soldiers, horses and chariots that were to serve the emperor in the afterlife. After lunch, you'll visit the ancient defensive walls of the city before returning to your hotel.
After breakfast, we'll take you to the airport for your included flight to Hangzhou, where you'll be escorted to your hotel. Just outside of the city, you'll visit an authentic working tea plantation to spend time with the farmers amidst their lush fields. Back in the city, a guided stroll along the shores of West Lake reveals why Hangzhou is heralded as one of China's loveliest cities - as evidenced by an ancient Chinese proverb, "Above there is Heaven; below there is Hangzhou." Indeed, these landscapes have inspired artists and poets for centuries, and today you'll have a chance to experience its enchanting scenery for yourself.
Day 8 - On To Wuzhen + Suzhou
Set along an ancient canal that stretches north from Hangzhou toward Beijing, Wuzhen is an enchanting water town famous for its centuries-old homes and shop-houses, now splendidly restored. Ancient stone railings, picturesque courtyards and arching bridges of wood and stone add to the evocative ambiance. Not only the architecture, but the rhythms of daily life have also been preserved here – making Wuzhen a veritable living museum. Departing Hangzhou this morning, you'll travel to this ancient town for a guided tour – and a step back into what life was like during the Ming Dynasty! Continue onward to Suzhou and check in to our hotel, where you'll have time to refresh before dinner.
Day 9 - Discover Suzhou + Travel To Shanghai
Tour the exquisite Garden of the Master of the Nets. Originally laid out during the Song Dynasty 1,000 years ago, this classic Chinese garden is one of the city's most refined with landscaped waterways, pavilions, meandering pathways and a delicate footbridge a mere 12 inches wide. The diminutive Inner Garden was the model for the Ming Hall Garden at the Metropolitan Museum of Art in New York City. Then learn how silk is made at a local workshop before traveling to Shanghai where you'll check in to our luxury landmark hotel.
Day 10 - Out and About In Shanghai
Today's full-day sightseeing begins at the Shanghai Museum, highly regarded for its expansive collection encompassing thousands years of Chinese arts and culture - including ancient bronzes, celadon pottery, precious jade, Buddhist sculptures and exquisite Ming Dynasty furniture. Along the elegant waterfront Bund, you'll learn about the impressive landmarks built more than a century ago by Japanese and European trading companies. After lunch at Casanova, one of the city's most stylish restaurants, you'll continue your sightseeing at the lovely Yu Yuan Garden. This evening, you'll gather with your fellow travelers for a congenial farewell dinner featuring Shanghai's fine regional cuisine.
After breakfast, you'll be escorted to the airport for your onward flight.
Pricing is per person, land and on-tour flights only, based on June 2, 2022 travel date. Single supplement from $1,300. Call AAA for current airfare rates and availability. Save an extra $600 or more per couple ($300 or more solo) when you pay in full at booking..
All this makes it AAA Vacations®
AAA Complimentary Inclusion: Complimentary pre-night, transfer & breakfast in Beijing
Member Benefit: $115 per person savings
Ratings and Reviews are the subjective opinion of individual consumers, travel agents or travel counselors and not the opinion of the American Automobile Association AAA or AAA Clubs. Neither AAA nor AAA Clubs shall be held liable for any damages resulting from display or use of these ratings or reviews.
Contact a AAA Travel Agent Today!
Trust your AAA Travel Agent as your one-stop source for your next vacation. Travel with confidence knowing AAA Travel will be here for you before, during and after your vacation.
Find an Agent