City-center hotels and the finest all-balcony ship on the Yangtze distinguish this sweeping in-depth journey. And with never more than 16 guests, a knowledgeable Chinese trip leader will take you deeper inside the history and culture of their native land.
Our prices start from
$
5,999
LAND ONLY
14 Days • GUIDED • 31Meals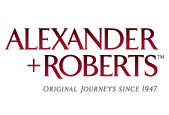 Operated Tour
The Details
13 nights accommodation
Including 4 nights in a balcony stateroom aboard the ms Yangzi Explorer
Services of a trip leader
All on-tour transportation and related fees, including on-tour flight
All gratuities are included, except for your trip leader
Airport transfers (Restrictions apply)
13 breakfasts, 10 lunches, 8 dinners
Day 1 - Enjoy Your Free Extra Night In Beijing
Our guests arrive in Beijing today and will be met at the airport and chauffeured to our city-center hotel to enjoy their pre-tour overnight in China's exciting capital.
Day 2 - Enjoy Your Extra Day In Beijing
After breakfast at the hotel, our guests have this entire day to enjoy and explore as they wish in China's vibrant capital. Our other travelers will be arriving today.
Day 3 - Discover Beijing With Your Trip Leader
Your expertly guided, full-day exploration of China's vibrant capital begins in Tiananmen Square. Covering more than 100 acres in the heart of the city with a scale reminiscent of Moscow's Red Square or the Piazza San Marco in Venice, it ranks as one of the grandest public plazas in the world. Then follow in the footsteps of Ming Dynasty emperors as you explore the magnificent palaces, courtyards and pavilions of the sprawling Forbidden City. It is said that there are 9,999 rooms within these imposing walls and although you won't see everyone, your guided tour offers a fascinating look into the splendor of Imperial life centuries ago. Then explore by rickshaw through the narrow lanes of a Hutong, one of the city's few remaining enclaves of traditional, centuries-old courtyard homes. After lunch, you'll tour the resplendent Summer Palace. Set on wooded hills surrounding a tranquil lake, this assemblage of pavilions, palaces and gardens offers a fascinating look into Imperial life long ago. Tonight's festive Peking Duck banquet is accompanied by wine and local beer.
The Great Wall stretches for nearly 4,000 miles across a vast expanse of northern China - its oldest sections dating back more than 2,000 years when various states and dynasties first began to build these defensive walls. A few centuries after these earliest sections were constructed, Emperor Qin Shihuang consolidated them into a single, massive fortification to guard his vast empire against Hun invaders from the north. Succeeding emperors maintained, reconstructed and built anew, and much of what is seen today is the result of work that was done during the Ming Dynasty. As a result the wall is not uniform throughout its length; situated farther from the capital than other sections of China's most famous landmark, the Great Wall at Mutianyu draws fewer visitors and is heralded as one of the most spectacular sections. Ascending by cable car, you'll walk atop the Great Wall here at Mutianyu as your expert guide shares dramatic stories of its past. For lunch today, we'll take you to the famous Brickyard Restaurant, conveniently located nearby. Back in the city, the rest of your afternoon and evening are free to enjoy as you wish.
Day 5 - Fly To Yichang To Begin Your Cruise
This morning, you'll enjoy a guided tour of the Temple of Heaven; it's a resplendent example of Ming Dynasty design and engineering. In ancient Imperial days, the Emperor would come to the temple to directly beseech Heaven for good fortune for the Kingdom. After sightseeing, we'll take you to the airport for your included flight to the river city of Yichang. On arrival, you'll be escorted to the pier to board the fully renovated ms Yangzi Explorer, China's finest river ship. You'll have time to settle in to your balcony stateroom and refresh before dinner is served in the elegant Dynasty Palace restaurant. Choose from a tempting array of international and regional Chinese dishes, accompanied by free-flowing wine. This evening, "The 7 Wonders of China" documentary will be screened in the Tang Theater.
Day 6 - The Mighty Three Gorges Dam
Early risers can start the day with invigorating Tai Chi exercise before an expansive buffet breakfast. After lunch onboard, you'll step off ship to visit the Three Gorges Dam; stretching more than 3,300 yards across at the top and towering over 600 feet, this massive construction project took 17 years to complete! It's still the world's largest hydro-power dam and this afternoon's guided tour explores its far reaching impact upon the geography, archaeological sites, industries, and residents of the region. At the Dam, we have made special arrangements for guests to get an up-close look at the Three Gorges Ship Lift. Like a giant elevator, this engineering marvel - built in cooperation with BMW - is capable of raising and lowering ships and freighters weighing up to 30,000 tons. It's the largest ship elevator in the world and turns the 3 to 4-hour passage through the multi-step locks into an 8 minute ride! Back onboard, the Yangzi Explorer will navigate through Xiling Gorge, the longest of the river's Three Gorges. Then as the river widens and sweeps through groves of orange and pomelo trees, you'll experience the tranquil side of life along China's mightiest river. Tonight's Captain's Welcome Reception is followed by dinner and then entertainment in the Tang Theater.
Day 7 - Up Shennong Stream & Through The Yangtze Gorges
After lunch onboard the Yangzi Explorer navigates Wu Gorge, renowned for its massive cliffs rising sharply from the river. Later, our ship cruises through spectacular Qutang Gorge, the narrowest of the river's Three Gorges.
Day 8 - Choose Your Shore Excursion
A delightful morning onboard our ship is yours to do as you wish. You might learn about China's thriving pearl industry or attend a workshop on traditional Chinese painting and calligraphy. After lunch, you can tailor your touring with the included excursion of your choice: At the 816 Underground Project, you'll venture underground into a vast cavern that was built by more than 60,000 laborers as part of a top-secret military project. Initiated in the 1960s and designed to house China's first nuclear reactor, construction was halted after 17 years before the project's completion. The tunnels and cavern remained a closely guarded secret for nearly 50 years until the Government revealed its presence in 2002. Or tour the White Crane Ridge Underwater Museum, going close to 150 feet underwater to see what lies beneath the surface of the Yangtze River. You'll discover ancient rock carvings from the Tang Dynasty that were permanently submerged after the construction of the Dam and also learn about the Yangtze's flora and fauna. Before returning to ship, you'll spend time at a lively local market.
Note: Today's morning at leisure and your choice of an included afternoon excursion applies to cruises from May to September. Guests on our other sailings will visit the 816 Underground Project in the morning and the White Crane Ridge Underwater Museum in the afternoon.
Day 9 - Disembark In Chongqing & Fly To Xian
Disembark the Yangzi Explorer after breakfast and transfer to the airport for your included flight to Xi'an, China's capital for 13 dynasties. On arrival, you'll be escorted to our hotel ideally located within the ancient defensive walls of the city.
Day 10 - Discover The Terra Cotta Army
Farmers stumbled upon the site while digging a well in 1974; today the Terra Cotta Army is still regarded as China's greatest archaeological discovery. It has been estimated that more than half a million laborers and craftsmen worked for nearly 40 years to complete the tomb - and the thousands of terra cotta soldiers, horses and chariots that were to serve the Emperor in the afterlife. Set out this morning to visit the excavation site and marvel at the exquisite details of these clay warriors buried 2,000 years ago. By special arrangement, you will meet with a local archaeologist here at the excavation site - a great way to gain deeper insight into the history and discovery of this UNESCO World Heritage Site. Today's lunch features a lively demonstration into the ancient art of noodle-making!
After breakfast, you'll be escorted to the airport for your included flight to Hangzhou, where we'll take you to an authentic working tea plantation nestled in the verdant hills outside of the city. After a congenial lunch with the farmers, you'll return to the city for a delightful walking tour. There's an old Chinese proverb about Hangzhou, "Above there is Heaven; below there is Hangzhou." Indeed, the city's beauty has inspired artists and poets for centuries, and this afternoon's stroll along the picturesque shores of West Lake is a delightful way to experience its enchanting scenery.
Day 12 - By Rail To Shanghai
Sit back and enjoy comfortable business class seats aboard the ultra-modern high-speed train to Shanghai. On arrival in this cosmopolitan city, you'll be escorted to our luxury hotel in the heart of town. This afternoon, your guided sightseeing tour reveals the evocative beauty of Yu Yuan Garden. Originally established in 1577 by a government official for his aging parents, the garden's unique ensemble of plantings, lotus ponds, winding paths, pavilions and bridges is revered as a superb example of classical Chinese landscaping during the Ming and Qing Dynasties. Tonight, you'll thrill to the daring feats and graceful artistry of the Shanghai ERA Acrobatic Show.
Day 13 - Shanghai Sightseeing
After breakfast, your guided city tour begins with the highly regarded Shanghai Museum, home to a vast collection of artifacts spanning millennia of Chinese culture, history and civilization – from ancient bronzes and celadon pottery to precious jade and exquisite Ming Dynasty furniture. After lunch at Casanova, one of Shanghai's most stylish restaurants, you'll enjoy a guided stroll along the elegant waterfront Bund. See impressive landmarks built more than a century ago by Japanese and European trading companies as you learn about the city's colorful history and experience its vibrant modern day culture. This evening, gather with your fellow travelers for a congenial farewell dinner.
After breakfast, you'll be escorted to the airport for your onward flight.
Based on a balcony stateroom on the Main Deck. Pricing is per person, double occupancy, land, cruise and on-tour flights only, based on June 15, 2022 travel date. Single supplement from $1,800. International airfare is additional. Call AAA for current airfare rates and availability. Save an extra $600 or more per couple ($300 or more solo) when you pay in full at booking..
All this makes it AAA Vacations®
AAA Complimentary Inclusion: Complimentary pre-night, breakfast & transfer in Beijing
Member Benefit: $115 per person savings
Ratings and Reviews are the subjective opinion of individual consumers, travel agents or travel counselors and not the opinion of the American Automobile Association AAA or AAA Clubs. Neither AAA nor AAA Clubs shall be held liable for any damages resulting from display or use of these ratings or reviews.
Contact a AAA Travel Agent Today!
Trust your AAA Travel Agent as your one-stop source for your next vacation. Travel with confidence knowing AAA Travel will be here for you before, during and after your vacation.
Find an Agent