Italy: Amalfi Coast To Puglia
Naples, Pompeii, Minori, Maiori, Amalfi, Positano, Ravello, Eboli, Matera, Grottaglie, Lecce, Ostuni, Monopoli, Alberobello
Stray off the beaten path and explore a new side to the Italy you know and love. See the Veiled Christ statue, rumored to be created through alchemy, in Naples' Sansevero Chapel. Sample wines created from the rich volcanic soil just outside of Pompeii. Soak up the sun with a free afternoon in Positano, home to colorful hillside houses and local posh boutiques. Spend 2 nights in a unique cave dwelling in Matera and 2 nights in a personal converted house in Monopoli. Uncover the Baroque excellence of Lecce, an artisan city of limestone. Make your way through southern Italy and experience the Amalfi Coast and the Puglia region.
Our prices start from
$
3,599
LAND ONLY
14 Days • GUIDED • 18 Meals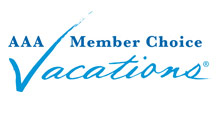 Operated Tour
The Details
13 nights accommodation
On some dates additional accommodations may be used
Round trip home to airport sedan service provided when you purchase airfare through Member Choice Vacations. One transfer per person, per reservation. (Restrictions apply)
12 breakfasts, 1 lunches, 5 dinners
In a country of renowned cuisine, iconic coastlines, and ancient roots, stray off the beaten path and explore a new side of the Italy you know and love. Make your way through southern Italy and experience the Amalfi Coast and the Puglia region.
Day 2 - Naples, Italy - Tour Begins
Begin in Naples, a vibrant mecca for locals and travelers alike. Volcanic landscapes give way to medieval architecture and Grecian lanes, creating a unique culture exclusive to Naples. Settle into your new home for the next 2 nights and admire the view of crashing waves and bobbing boats. Toast to the start of your Italian getaway over dinner, looking out over the deep blue Bay of Naples to Mt. Vesuvius looming in the distance. Today dinner will be included.
Explore Naples' historic city center (UNESCO) and underground ancient ruins with a local guide. Visit Sansevero Chapel, home to the Veiled Christ statue, rumored to be created by alchemy due to its carved flowing cloth. Connect with local artisans before an afternoon at leisure. Consider visiting the nearby National Archeological Museum and peruse relics from Pompeii. Tonight's Impact Moment comes in the form of a private concert, performed by the Napulitanata social enterprise, which supports Italian heritage and abates the city's high unemployment. Today breakfast will be included.
Day 4 - Naples - Pompeii - Minori
Feel the ghosts of the past as you wander through Pompeii with a guide. After you've explored the public baths and private villas, get a new perspective on the volcanic countryside with a visit to a nearby winery. Layers of ash have transformed the timeworn soil into a fertile vineyard. Enjoy a wine tasting with lunch before continuing to the beloved Amalfi Coast. Watch the sun fade along the horizon in coastal Minori, your new home for the next 4 nights. Today breakfast, lunch and dinner will be included.
Day 5 - Minori - Maiori - Minori
A fishing village of terraced lemon groves, Minori exudes the quintessential Amalfitana vibe. Start your morning in a garden and learn about sfusato lemons, used in limoncello. Sample this fragrant liqueur in a pastry shop before hiking* along the coast. You'll trek the rugged Path of Lemons - an ancient, hilly route that links Minori with the nearby town Maiori. Explore on your own before returning by boat. The remainder of the day is yours. Today breakfast will be included.
*The hike along the Path of Lemons and/or the boat trip to Maiori may be cancelled in case of inclement weather or adverse sea conditions. The hike is 2.4 miles long and involves multiple flights of stairs; a boat will be provided for travelers who prefer not to hike.
Day 6 - Minori - Amalfi - Positano - Minori
Journey by boat** to Amalfi, the rocky coast's namesake town. Formerly a maritime republic, Amalfi puts a historic spin on the seaside hubs, containing cobblestone piazzas and towering mosaic cathedrals. After a few hours on your own, ferry past tumbling cliffs and pastel-colored houses on your way to Positano. Enjoy a free afternoon in this resort town, perhaps browsing the posh boutiques or resting along the beach. Return to Minori by ferry. Today breakfast will be included.
**The ferry boat service does not operate between November and March. During these months a substitute bus service will be provided. In case of adverse sea conditions, the ferry service may be suspended at any time, in which case a substitute bus service will be provided.
Day 7 - Minori - Ravello - Minori
Look down upon the Amalfi Coast from Ravello, a picturesque village with the best vantage point of the winding coastline. Visit the gardens of Villa Rufolo, making your way through a latticework of hedges and flowers to gaze out at the azure waves below. Take advantage of free time on your own. Perhaps you'll hike the half-mile trail down to the gardens of Villa Cimbrone before returning to Minori in the afternoon. Today breakfast and dinner will be included.
Day 8 - Minori - Eboli - Minori
Start your morning in Eboli and glimpse into the area's war-stricken past at the Museum of Operation Avalanche. Continue south to Matera (UNESCO), whose inimitable scenery has been featured in blockbuster films. Walk in the footsteps of ancient ancestors and experience the town's cave dwellings, your home for the next 2 nights. Each cave is unique, half-excavated and half-carved from the land. In these unparalleled accommodations, connect with the Italian landscape like never before. Today breakfast will be included.
Hike into Matera's 9,000-year-old history on a guided walking tour along its hillside caves, known to locals as the Sassi. After some time to explore, it's your choice! Work with your hands at a bread-making class and learn about how the community comes together over food -OR- explore Matera's prehistoric and medieval heritage on a hike through the surrounding countryside and rock churches.*** The evening is yours. Today breakfast will be included.
***On occasion, due to inclement weather, your hiking of the Rock Churches in Matera's countryside may be substituted with a visit to an underground cistern in Matera city center.
Day 10 - Matera - Grottaglie - Lecce
Cross into the Puglia region and spend time in the town of Grottaglie, famous for its ceramic workshops. Stroll by the multicolored artisan shops before continuing to Lecce, a Baroque powerhouse of limestone. Get to know the city with a local expert and take in its iconic architecture and papier-mâché craftsmanship. Dine your way around Lecce in the evening with a multi-stop dinner in the city center. Today breakfast and dinner will be included.
The day is yours. Lose yourself in the city's charismatic ambience - full of winding lanes, sun-kissed piazzas, and hidden cafes. Perhaps you'll join an optional excursion to Otranto and a nearby winery, featuring a tasting of wine from the region's dark-purple grapes. No matter how you spend the day, reconvene in the evening for a private folk music and dance performance, highlighting the traditional pizzica e taranta. According to legend, spider bites cause the women to dance with feverish energy. Today breakfast will be included.
Day 12 - Lecce - Ostuni - Monopoli
Stop in Ostuni, a whitewashed town surrounded by olive trees. Zoom through the town like a local in the backseat of an open-air Ape Calessino, a traditional 3-wheeled car. Enjoy time on your own before arriving in Monopoli, a town reminiscent of Greece and set along Italy's eastern shore. Make your way to your personal room, a converted house that will serve as your home for the next 2 nights. Make the most of a free afternoon to independently discover the town's secrets. Today breakfast will be included.
Day 13 - Monopoli - Alberobello - Monopoli
Say "buongiorno" to Alberobello (UNESCO), a whimsical city that hosts a collection of cone-shaped trulli homes. Meander through a labyrinth of these gnomish houses, sometimes featuring symbols with superstitious connotations. As the day draws to a close, wish Italy goodbye at a farewell dinner. Today breakfast and dinner will be included.
Your tour of Italy ends today. Breakfast will be included.
Pricing is per person, double occupancy, land and cruise only, based on November 5, 2021 travel date. Single supplement from $1,000.
All this makes it AAA Vacations®
AAA Complimentary Inclusion: $50 per person credit toward an optional excursion
Member Benefit: $50 per person savings
Ratings and Reviews are the subjective opinion of individual consumers, travel agents or travel counselors and not the opinion of the American Automobile Association AAA or AAA Clubs. Neither AAA nor AAA Clubs shall be held liable for any damages resulting from display or use of these ratings or reviews.
Contact a AAA Travel Agent Today!
Trust your AAA Travel Agent as your one-stop source for your next vacation. Travel with confidence knowing AAA Travel will be here for you before, during and after your vacation.
Find an Agent