Sicily And Its Isles
Palermo, Trapani, Mozia, Marsala, Gibellina, Agrigento, Ragusa, Milazzo, Salina, Lingua, Taormina, Mount Etna
Explore Sicily – an island paradise nestled amongst the deep blue waves of the Mediterranean. Sample specialties in Palermo's colorful food market. Meet a countess in her medieval palace. Taste award-winning olive oil and learn about the Slow Food movement at a local farm. Explore Agrigento's Valley of the Temples (UNESCO) with a guide at twilight. Enjoy two nights on the Isle of Salina and visit a traditional caper farm. Spend three nights in Taormina, perched above the Ionian Sea. See Mt. Etna from a different perspective on an off-road excursion. Discover how ancient traditions blend into modern society as you travel along Sicily and two of its beloved isles.
Our prices start from
$
3,799
LAND ONLY
14 Days • GUIDED • 19 Meals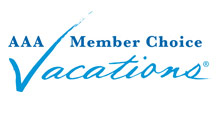 Operated Tour
The Details
13 nights accommodation
Round trip home to sedan airport service provided when you purchase airfare through Member Choice Vacations. One transfer per person, per reservation. (Restrictions apply)
12 breakfasts, 1 lunches, 6 dinners
You're on your way to Sicily – an island paradise nestled amongst the deep blue waves of the Mediterranean. Look past the Italy you think you know and see how this coastal farmland balances ancient traditions and modern comforts.
Day 2 - Palermo, Italy - Tour Begins
Start your journey in Palermo (UNESCO), Sicily's welcoming capital city. Uncover the island's deeply rooted heritage, teeming with Arab-Norman architectural masterpieces and delicate Classical designs. Come to know your fellow travelers over a welcome dinner. Today dinner will be included.
Decide how you explore because it's your choice! Tour Palermo and head to Monreale Cathedral, ascending on foot to see the gold Byzantine mosaics -OR- descend into a WWII air raid shelter before exploring the historic city center with a guide. No matter how you spend your morning, you'll spend your afternoon tasting your way through Ballarò Market's olives, spices, and other local produce. End your day at a medieval palace, where a countess guides you through her family's home, joining you for an aperitif and hors d'oeuvres. Today breakfast will be included.
Day 4 - Palermo - Impact Moment - Trapani
Experience an impact moment with Addiopizzo, an anti-Mafia nonprofit that supports locals who refuse to pay the Mafia's protection fees. Visit Capaci and Cinisi, the site of two terrorist acts led by the Mafia, and pay tribute to fallen activists. Chat with locals for a personal perspective and learn how they overcame the Mafia's reign. As the day draws to a close, settle into Trapani for two nights and watch the sunset fade against the crashing waves and whirling windmills. Today breakfast and dinner will be included.
Day 5 - Trapani - Isle Of Mozia - Marsala - Optional Excursion
Venture to the isle of Mozia, once a great trading port for the Phoenician, Greek and Roman civilizations. On the way, sail next to a submerged Roman road, once traversed on foot. Explore Mozia with a guide, visiting the ruins of its ancient port, and a museum featuring impressive Greek statuary. Then continue to Marsala, heading down into a cellar for a taste of its renowned wine. The remainder of the day is yours. Perhaps you will join an optional tour to Erice to visit Maria Grammatico's famous bakery for a hands-on pastry-making class. Today breakfast will be included.
Day 6 - Trapani - Gibellina - Agrigento - Valley Of The Temples - Agrigento
Begin in Gibellina, a humble countryside village. See how this town rebuilt itself after an earthquake, transforming ruins into a sprawling piece of contemporary art. Head to an award-winning olive grove and learn about the Slow Food movement, which supports local cultures and preserves traditions. Try their unique olive oil at lunch before departing for Agrigento, where ancient roots and medieval buildings blend into modernity. Wander through the Valley of the Temples (UNESCO) with a guide at dusk. Today breakfast, lunch and dinner will be included.
Day 7 - Agrigento - Ragusa
Make your way to Ragusa (UNESCO), an ancient city perched upon a hill. Meander through its Baroque neighborhood with an expert guide, passing by winding lanes, cobblestone streets, and wrought iron balconies. Make the most of a free afternoon to explore on your own. As the sun sets, retreat to your countryside resort just outside the city. Today breakfast and dinner will be included.
The entire day is yours. With free time, you might choose to relax in the countryside and enjoy the resort's amenities. Or, perhaps you will join an optional tour to the picture-perfect towns of Scicli and Modica, where you'll enjoy a savory brunch at a ricotta farm before continuing to an Aztec chocolate shop for some sweet samples. Today breakfast and dinner will be included.
Day 9 - Ragusa - Milazzo - Ferry To Aeolian Islands - Isle Of Salina - Lingua
Grab your bags* and hop on a ferry in Milazzo. Sail by Vulcano and Lipari on your way to Salina** a far-flung isle surrounded by vibrant blue waters and dark volcanic rock. Somewhat off the beaten path, Salina is one of the less-traveled Aeolian Islands, preserved as a vacation getaway for Italians. Settle into the hamlet of Lingua for a 2-night stay. Get your bearings on a brief tour and visit a local winery*** for a tasting of Malvasia, a locally produced wine. Today breakfast will be included.
*Guests are responsible for handling their own luggage when getting on and off the ferry. Guests have the option of storing their larger suitcases on the bus for 3 days until they return to Sicily mainland, bringing a small carry-on with them on the island.
Day 10 - Salina - Caper Farm - Optional Excursion
Dramatic landscapes of rocky cliffs and vibrant vineyards pass by on your way to nearby Pollara, famous for its traditional caper cultivation. Wander through the fields, tasting the salted flower buds. The afternoon is yours to do as you please. Perhaps you'll take an optional cruise to Stromboli, where you'll swim off your private boat and dine at sunset; relax and watch for the signature glow of the island's active volcano. Today breakfast will be included.
Day 11 - Salina - Ferry To Milazzo - Taormina
After a relaxing morning, ferry back to mainland Sicilia. Journey along the Ionian Coast to Taormina, a seaside hub of ancient Greek theaters and hilly walkways. Settle into your new home for the next three nights and enjoy a free evening to explore on your own. Today breakfast will be included.
Discover Taormina with a local guide, leading you to the city's Duomo, public gardens, and the well-preserved Greek theater. Walk in the footsteps of ancient attendees and take in an unparalleled viewpoint of the adjacent ocean. Spend the afternoon on your own. Perhaps you'll grab a bite to eat at a sidewalk café, or peruse the local boutiques for handcrafted souvenirs. Today breakfast will be included.
Day 13 - Taormina - Mount Etna - Taormina
See Sicily's wilder side on an off-road adventure to Mount Etna. Stare up at the iconic peak as your vehicle climbs along the sides of Europe's largest active volcano. Spend the day exploring this legendary giant, passing by lava formations and basalt rocks. This evening, toast to your Sicilian sojourn at dinner, surrounded by local musicians. Today breakfast and dinner will be included.
Day 14 - Taormina - Tour Ends
Your journey through Sicily comes to a close today. Return home with memories of Italy's favorite island. Today breakfast will be included.
Pricing is per person, double occupancy, land only, based on July 21, 2021 travel date. Single supplement from $800.
All this makes it AAA Vacations®
AAA Complimentary Inclusion: $50 per person credit toward an optional excursion
Member Benefit: $50 per person savings
Ratings and Reviews are the subjective opinion of individual consumers, travel agents or travel counselors and not the opinion of the American Automobile Association AAA or AAA Clubs. Neither AAA nor AAA Clubs shall be held liable for any damages resulting from display or use of these ratings or reviews.
Contact a AAA Travel Agent Today!
Trust your AAA Travel Agent as your one-stop source for your next vacation. Travel with confidence knowing AAA Travel will be here for you before, during and after your vacation.
Find an Agent