Jordan & Israel: Cultural Crossroads
Amman, Dead Sea, Madaba, Petra, Wadi Rum, Negev Desert, Negev, Masada, Mount of Olives, Jerusalem, Sea of Galilee, Safed, Golan Heights, Nazareth, Tel Aviv
Delve into the past and present of Jordan and Israel, uncovering a land of quiet deserts, modern coastlines, ancient ruins, and spiritual roots. Soak in the natural minerals of the Dead Sea – the lowest point on Earth. Venture through the red-rock city of Petra with a local guide. Traverse the desert on a 4x4 and see the ethereal moonlike landscape of Wadi Rum. Engage in a poignant discussion with a Holocaust survivor at the World Holocaust Remembrance Center. Dine with a local family at a home-hosted dinner. Walk through the vibrant stalls of the Jaffa Flea Market in Tel Aviv. Discover unwavering cultures and connect with the locals as you experience the best of 2 iconic countries.
Our prices start from
$
4,299
LAND ONLY
15 Days • GUIDED • 24 Meals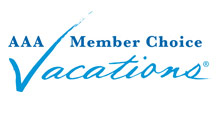 Operated Tour
The Details
13 nights accommodation
13 breakfasts, 5 lunches, 6 dinners
The stillness of the desert. The breeze off the coast. The foundation of spiritual phenomena. The lowest point on Earth. In Jordan and Israel, uncover the truth behind a land cloaked in mysteries, legends, and unwavering cultures.
Day 2 - Amman, Jordan - Dead Sea - Tour Begins
Start your journey in Amman, the innovative capital of Jordan. Make your way to the legendary Dead Sea, whose salty shores draw inquisitive nomads, health gurus, and those seeking out a slice of indulgence. Feel at peace as you settle into your tranquil home for the next 2 nights.
Day 3 - Dead Sea - Madaba - Dead Sea
Admire sprawling vistas from Mount Nebo, where Moses shared his vision of the elusive Promised Land. In Madaba, visit St. George's Church, whose Byzantine mosaics illustrate a glimpse into ancient history. Connect with an inspiring entrepreneur at his progressive bookstore. After enjoying lunch cooked by locals, it's your choice! Reflect at Bethany Beyond the Jordan (UNESCO), the site of Jesus Christ's baptism -OR- enjoy time on your own to float in the Dead Sea's ethereal waters. As the sun sets on the turquoise tides, get to know your fellow travelers over dinner. Today breakfast, lunch and dinner will be included.
Start your morning with an Impact Moment at Bani Hamida, a women's rug weaving cooperative, where you'll participate in a hands-on lesson before lunch. Continue on to Petra, a red sandstone city carved into the cliffs. Try your hand at culinary techniques during an authentic Arabic cooking class. After you prepare your meal, discover the unique blend of flavors as you enjoy your carefully crafted dinner. Today breakfast, lunch and dinner will be included.
Beat the crowds and the heat of the sun with an early-morning tour of Petra's archaeological remains (UNESCO). With towering bluffs overhead, delve into this ancient crossroad with a local guide. The remainder of the day is yours to discover this "lost city" on your own. Today breakfast will be included.
Day 6 - Petra - Wadi Rum - Border Crossing - Negev Desert, Israel
Launch into a land of quiet stillness and open dunes as you make your way to Wadi Rum on a 4x4 vehicle. Take time for lunch before returning back through the desert. Grab your bags and get ready for the second part of your adventure as you cross the border into Israel.* Head north to the Negev Desert, which stretches over more than half of the country. Check into your hotel, a modern and elegant building surrounded by the soundless, rocky desert. Today breakfast, lunch and dinner will be included.
*Border crossing between Jordan and Israel will take place on foot. You will be dropped off by your Tour Manager at the Jordanian border, proceed through customs patrol and baggage security, and pay the Jordan departure tax in local currency, approximately 8 Jordanian Dinar (13 US Dollars)
Get a glimpse into a local source of pride at the Center for Desert Agriculture R&D, where you'll learn about the innovative technique of drip irrigation that allows crops to flourish in the desert. After a guided tour, head to the outdoor tomb of Ben-Gurion, the first Israeli Prime Minister. Look out over the rocky canyon landscape before returning back to your hotel. With a free afternoon, perhaps you'll go on an optional excursion to Ramon Crater by 4x4, accompanied by a wine tasting. Today breakfast and dinner will be included.
Day 8 - Negev - Masada - Mount Of Olives - Jerusalem
Travel to the desert fortress of Masada (UNESCO), perched upon a cliff next to the Dead Sea. With a guide, explore Herod's Palaces and the Roman Camp. Descend the ancient walls by cable car before continuing on to Jerusalem. Head to the Mount of Olives and marvel at the all-encompassing view of Jerusalem, including the shining Dome of the Rock. Then walk among age-old olive trees and storied paths in the Garden of Gethsemane, best known as the site of Jesus's arrest. Today breakfast will be included.
Get ready to see Jerusalem on foot and embark on a comprehensive tour of the old city, covering multiple religions that have coexisted here for centuries. Pause at the Western (Wailing) Wall, follow the Stations of the Cross on the Via Dolorosa, and walk in the footsteps of millions before you. With the remainder of your day at leisure, delve into Jerusalem's Shuk (the Bazaars of the Old City), with each narrow street dedicated to different trades passed down through generations. As you explore, breathe in the smell of freshly baked bread, roasting sesame seeds, and savory spices. Today breakfast will be included.
Reflect on the sorrows of the past at Yad Vashem, the World Holocaust Remembrance Center, followed by a poignant discussion with a Holocaust survivor.** The rest of the day is yours to do as you please. Perhaps you'll take an optional tour through the Judean Hills to Bethlehem. You may also opt to see the city from the different perspective with a tour of Jerusalem at night. Today breakfast will be included.
**Due to fragile health conditions of Holocaust survivors, on occasion this interaction may be replaced with the screening of a poignant recorded testimony.
Day 11 - Jerusalem - Sea Of Galilee - Safed
Head to Magdala, regarded to be the hometown of Mary Magdalene, and find an ancient city of stone carvings and excavated temples. Sail on the sea in a historic replica boat before continuing on to the Mount of Beatitudes, an overlook where Jesus gave his famous Sermon of the Mount. End your day in Safed, a beautiful little town of weather-worn alleyways and one of Judaism' Four Holy Cities. Today breakfast and dinner will be included.
Day 12 - Safed - Golan Heights - Safed
Wander along rumbling waterfalls, quiet ponds, and temple ruins in Caesarea Philippi National Park. Travel by apple orchards and green groves on your way to Majdal Shams, a town in Golan Heights. Get to know a variety of the local religions today, first meeting with a member of the Druze community to learn more about this mysterious and secretive sect of Islam. Return to Safed for a walking tour led by an expert. Learn about Kabbalah's mystical beliefs, providing another glimpse into a local religion. Connect with one of the town's Orthodox Jewish families over a home-hosted dinner. Today breakfast and dinner will be included.
Day 13 - Safed - Nazareth - Tel Aviv
Explore Nazareth, the childhood town of Jesus. More than just a religious town, Nazareth's culinary scene and growing businesses brought the city into the 21st century. After visiting the Basilica of the Annunciation, experience an Impact Moment at a non-profit community center where local women lead a lesson on traditional crafts. Discover the nearby open-air market before enjoying a home-hosted lunch in a historic house, featuring Arab-Israeli favorites such as hummus, baba ghanoush, pastries, and more. Head to the bustling waterfront city of Tel Aviv – the remainder of the day is yours. Perhaps you'll relax in an outdoor café, walk along the beach, or check out the dynamic nightlife. Today breakfast and lunch will be included.
Make your way through Tel Aviv's historic section, Jaffa, passing by St. Peter's Church, Wishing Bridge, Ramses Gate, and the unique Suspended Orange Tree. Then taste your way through one of Tel Aviv's lively street markets as you connect with the locals, getting a true taste of everyday life in this bustling Mediterranean city. This evening, toast to the end of your trip at a farewell reception. Today breakfast and lunch will be included.
Day 15 - Tel Aviv - Tour Ends
Wish Israel goodbye as you depart for home. Today breakfast will be included.
Pricing is per person, double occupancy, land only, based on September 26, 2021 travel date. Single supplement from $1,300.
All this makes it AAA Vacations®
AAA Complimentary Inclusion: $75 per person credit toward an optional excursion
Member Benefit: $50 per person savings
Ratings and Reviews are the subjective opinion of individual consumers, travel agents or travel counselors and not the opinion of the American Automobile Association AAA or AAA Clubs. Neither AAA nor AAA Clubs shall be held liable for any damages resulting from display or use of these ratings or reviews.
Contact a AAA Travel Agent Today!
Trust your AAA Travel Agent as your one-stop source for your next vacation. Travel with confidence knowing AAA Travel will be here for you before, during and after your vacation.
Find an Agent