Our luxury Nile ship the 22-stateroom Oberoi Philae and the elegant Nile-view rooms at our Cairo hotel are matched only by the amazing sites of antiquity that await you on this in-depth journey from Cairo to Abu Simbel and along the fabled Nile River. And with the smallest groups in Egypt, our experienced Cairo-based team and expert Egyptologists can take you deeper inside 5,000 years of Egyptian civilization and culture.
Our prices start from
$
6,499
LAND ONLY
10 Days • GUIDED • 19Meals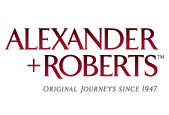 Operated Tour
The Details
9 nights accommodation
Including 4 nights in an outside stateroom aboard our luxury Oberoi ship for your Nile River cruise.
Services of a trip leader
All on-tour transportation and related fees, including on-tour flight
All gratuities are included, except for your Egyptologist guide.
Airport transfers (Restrictions apply)
9 breakfasts, 6 lunches, 4 dinners
Day 1 - Enjoy Your Free Night In Cairo
Guests arrive today and will be met at the airport and chauffeured to our boutique hotel in the heart of Cairo. Enjoy this complimentary pre-tour night in a Nile-view guestroom.
Day 2 - Enjoy Your Free Extra Day In Cairo
After breakfast, our guests have this day to enjoy as they wish.
Day 3 - Extraordinary Sites Of Antiquity
The ancient world comes to life today as you explore with our expert Egyptologist. Physicists at the University of Amsterdam have put forth a theory on how the Great Pyramids were built. Behold these amazing structures and evaluate their ideas for yourself! Then gaze upon the Sphinx and see the 4,600-year-old Solar Boat of King Cheops. A camel ride across the desert sands may strike you as a bit touristy, but we guarantee you'll never forget the experience! Around midday, we'll take you to the landmark Mena House for lunch and then continue to Memphis, the site of Egypt's ancient capital. Marvel at the formidable Colossus of Ramses II, on display in a small museum dedicated to this ancient wonder, and then see the beautiful Alabaster Sphinx, discovered just a century ago. At nearby Sakkara, you'll see the country's oldest standing stone structure, the impressive Step Pyramid of King Zoser.
Day 4 - Cairo + The Egyptian Museum
After a sumptuous breakfast, you'll begin your exploration of Cairo. From the Citadel, a medieval fortification set on hill near the heart of the capital, you'll have fine views of the city. Here you'll also admire the impressive Muhammad Ali Mosque, built in the mid 1800's. Then continue with a guided walk through the evocative streets of Old Cairo including a tour of one of the city's oldest churches. If you wish, there will be time to browse in the colorful Khan El Khalili Bazaar where gold, jewelry, spices, rugs, textiles, and lanterns have been sold for centuries. Our late-day tour of the highly regarded Egyptian Museum of Antiquities is timed to avoid the crowds for a more relaxing and enriching experience. Back at our luxury boutique hotel, the balance of the evening is yours to dine and enjoy as you wish. In addition to the options available at the Kempinski, our Cairo-based staff will be on hand to offer other suggestions and assistance.
Day 5 - Fly To Luxor + Board The Oberoi Philae
After breakfast, you'll be taken to the airport for your included flight to Luxor where you'll board the luxurious and intimate, 44-guest Oberoi Philae. Settle in to your ultra-spacious light-filled stateroom and then join your fellow passengers for lunch onboard – either in the inviting restaurant, in the lounge, or al fresco at the poolside dining area. In mid-afternoon, you'll go ashore to visit two of Egypt's most celebrated sites of antiquity, beginning with the great Karnak Temple. With our skilled Egyptologist leading the way, you'll stand before its massive pillars and admire the grand Hypostyle Hall; encompassing more than 50,000 square feet, this is the largest hall of any temple in the world. Your sightseeing continues at the nearby Luxor Temple, built in the 14th century BC and embellished with skillful carvings of the Gods of Karnak accompanied by a festival procession of priests, musicians, dancers and sacred cows. With keen insight from our Egyptologist, today's sightseeing offers insight into the culture and beliefs of ancient Egypt. Return to ship for Tea in the Lounge, and time to refresh before this evening's welcome cocktail reception and dinner.
Day 6 - Valley Of The Kings And Queens
The Oberoi Philae enjoys privileged private docking facilities along the Nile, allowing you to step off efficiently and easily - going ashore apart from the cluster of other ships and their passengers. Focusing on the amazing sites of the West Bank, you'll begin your exploration early this morning in the fabled Valley of Kings. Here, the pharaohs of the 18th Dynasty abandoned the pyramid tradition in favor of tombs built deep in the mountainside. Each pharaoh also constructed a mortuary temple at the edge of the valley, some distance away from the actual tombs. Sixty four ancient Egyptian rulers are buried here, but only a handful of the temples remain, including Madinat Habu - the tomb of Ramses III with its impressive exterior walls. The fabled final resting place of King Tutankhamen and the fabulously decorated tomb of Ramses VI are also among the highlights awaiting our exploration here in the Valley. Your morning sightseeing also includes the Colossi of Memnon, two towering statues of Amenhotep III that stand like guards along the road to the Valley of Kings. Return to ship at midday and enjoy lunch onboard as our luxury vessel continues its journey toward Esna. This afternoon, you might wish to be on deck as the Oberoi Philae traverses through the Esna Lock. Afternoon tea and passing vistas of the Nile Valley landscapes with their small village hamlets and timeless scenes of life highlight the afternoon. Enjoy another elegant shipboard dinner as we continue navigating up the Nile toward Edfu.
Day 7 - Edfu + On To Kom Ombo
After breakfast and a leisurely morning onboard, you'll join our engaging Egyptologists ashore in Edfu to explore the Temple of Horus, considered by many scholars to be the best-preserved cult temple in all of Egypt. Built in the Ptolemaic era between 237 and 57 BCE, later than many of the other sites along the Nile, it is still a stunning example of traditional Pharaonic architecture and ranks as the second largest temple in Egypt – after the great Karnak Temple. Return to ship and enjoy lunch onboard as we chart a course for Kom Ombo. Throughout this pleasant afternoon of cruising the Nile, you can retreat to your stateroom with its floor-to-ceiling views, or delight in the passing scenery as you enjoy the convivial company of your fellow passengers, either in the air conditioned Lounge or on deck. Following afternoon tea, you'll step off at our ship's private pier to explore the Temple of Kom Ombo. Built on a picturesque bend in the Nile, where crocodiles used to sun themselves, this unusual dual-deity temple of the Ptolemaic Period is dedicated to both Haroeris (one of the oldest forms of the falcon-headed God Horus) and, appropriately enough, the fearsome Crocodile God Sobek. Return to ship with time to refresh before dinner is served.
Day 8 - Aswan High Dam + Philae Temple + Nubian Museum
In contrast to the ancient wonders of Cairo and the Nile, the remarkable High Dam at Aswan is an achievement that belongs to modern Egypt. With enriching insight and narration, you'll explore this engineering marvel; completed in 1970 at a cost of about $1 billion, it spans more than 2 miles and towers 300 feet. This morning's excursion also includes the Temple of Philae, rescued from the rising waters of Lake Nasser after the completion of the High Dam. Now situated on a lovely island, the earliest elements of this impressive complex include a small temple built around 370 BCE and dedicated to the Goddess Isis. Return to ship for lunch and time to relax onboard. Later this afternoon, you'll board a comfortable motor boat for a brief but scenic journey to visit the Nubian Museum.
Day 9 - The Temples Of Abu Simbel
After a final breakfast onboard, you'll disembark the Oberoi Philae and transfer to the airport for your included flight to Abu Simbel. With our expert Egyptologist again on-hand, your comprehensive 90-minute tour of the Temple of Ramses II reveals one of the world's most impressive sights of antiquity. Behold these 67-foot high figures of the King, carved from solid rock, and discover the interior hall - decorated with amazing relief carvings that depict a great battle with more than 1,000 stone figures. We include your afternoon flight back to the capital, where you'll be escorted to our deluxe hotel; located close to the airport, it's ideal for your departure flight the next day.
Day 10 - Farewell To Egypt
You'll be escorted to the airport today for your onward flight.
based on a luxury outside cabin Pricing is per person, double occupancy, land, cruise and on-tour flights only, based on May 17, 2022 travel date. Single supplement from $2,100. Call AAA for current airfare rates and availability. Save an extra $600 or more per couple ($300 or more solo) when you pay in full at booking..
All this makes it AAA Vacations®
AAA Complimentary Inclusion: Complimentary pre-night, breakfast & transfer in Cairo
Member Benefit: $115 per person savings
Ratings and Reviews are the subjective opinion of individual consumers, travel agents or travel counselors and not the opinion of the American Automobile Association AAA or AAA Clubs. Neither AAA nor AAA Clubs shall be held liable for any damages resulting from display or use of these ratings or reviews.
Contact a AAA Travel Agent Today!
Trust your AAA Travel Agent as your one-stop source for your next vacation. Travel with confidence knowing AAA Travel will be here for you before, during and after your vacation.
Find an Agent