With a small group of never more than 16 guests and our experienced Andean guide Ana Maria, you'll discover Peru's most important Inca and Colonial sites and venture off-the-beaten-path. Along the way, you'll learn more about Peru's many wonders and enjoy special opportunities for real cultural engagement.
Our prices start from
$
4,699
LAND ONLY
10 Days • GUIDED • 17Meals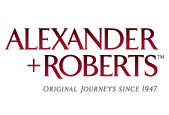 Operated Tour
The Details
9 nights accommodation
Rooms in Cuzco are fully oxygenated for your comfort
Services of a trip leader
All on-tour transportation and related fees, including on-tour flight
All gratuities are included except for your trip leader
Airport transfers (Restrictions apply)
9 breakfasts, 4 lunches, 4 dinners
Day 1 - Enjoy Your Free Extra Night In Peru
Guests arrive in Lima today and will be met at the airport and chauffeured to our hotel to enjoy their complimentary pre-tour overnight in an ocean view room.
Day 2 - Enjoy Your Extra Day In Lima
Guests enjoy breakfast and have this entire day to enjoy as they wish. Situated in the upscale seaside district of Miraflores, our hotel is the perfect base for exploring the capital at your own pace. Our other travelers will be arriving today.
Today you'll join our engaging guide to explore the splendid Colonial-era landmarks, colorful neighborhoods and vibrant city life of the capital. Just outside your hotel's front door, the inviting district of Miraflores is popular with city residents who come here to enjoy the shops, restaurants and fine views over the Pacific. In the afternoon, you'll discover the handsome Colonial architecture of downtown Lima. Stand in Plaza Mayor and admire the Cathedral; built in the 18th century, this handsome landmark is the oldest on the Square. Right next door, the Archbishop's Palace is easily recognized by its grand wooden balcony. Just a few blocks away, the historic Church and Convent of San Francisco is perhaps the most impressive of Lima's Colonial monuments. Behind its striking yellow and white façade, you'll find a beautifully decorated interior with glazed ceramic tiles from Spain and carved ceilings that show a strong Moorish influence. Then tour the highly regarded Larco Museum; renowned for its superb collection of pre-Columbian artifacts, this guided visit is the perfect introduction to the many Inca sites you'll explore in the coming days. Cap off your sightseeing with a guided stroll through the charming city neighborhood of Barranco. This evening, you'll sit down to a wonderful welcome dinner with wine.
Day 4 - Into The Sacred Valley Of The Inca
After an early breakfast, you'll be escorted to the airport for your included flight to Cuzco, the ancient capital of the once vast and mighty Inca Empire. On arrival in this high-mountain city, you'll meet Ana Maria, our resident Andean guide on the ancient Inca and contemporary Peruvian traditions. Journey with her down into the Sacred Valley to visit the Cochahuasi Animal Sanctuary, dedicated to the rescue and preservation of indigenous Andean wildlife including condors, macaws, parrots and even wild cats like the puma. Then visit Awanacancha, a pioneering initiative encompassing more than 400 resident families in 14 Andean communities. With a mission to preserve the traditional textile arts of the region, you'll see native weavers from these different communities as they create beautiful textiles using techniques that have been passed down for generations. Continue to the captivating town of Pisac. Set in the shadow of a spectacular mountaintop Inca fortress, you'll discover a colorful market town that draws far-away villagers and international visitors alike. Continue to our enchanting resort, situated on the riverside grounds of a 17th-century Colonial hacienda in the heart of the Sacred Valley.
Vehicles used in Cuzco have oxygen tanks for comfort.
Day 5 - Explore The Sacred Valley
This morning, by special arrangement, you'll witness a Pago a la Tierra – a Tribute to the Earth – performed by a local Andean shaman. Then continue with Ana Maria to the monumental fortress of Ollantaytambo, Inca-built with enormous stones and so strategically positioned that it was successfully defended against the Spanish in 1537. This is one of the most significant Inca sites in Peru, and its location in a narrow mountain valley framed by rugged peaks is truly breathtaking. In the shadow of the ancient fortress, the ancient community of Ollantaytambo provides a vivid illustration of Inca urban planning. Laid out in a simple grid with cobblestone streets, perfectly constructed stone walls and canals, many of the buildings and residences date back 600 years or more. Your guided walk also takes you into a neighborhood chicheria (a Peruvian pub) to learn about chicha, an Andean beverage distilled from corn. End your day at the Seminario ceramic studio.
Day 6 - By Rail To Machu Picchu
A two-day visit to Machu Picchu begins with an unforgettable rail journey through the Urubamba River Valley, a timeless region of snow-capped Andean peaks, quiet villages and terraced fields that have been cultivated for centuries. On arrival in the beguiling town of Aguas Calientes, you'll board a coach for the 30-minute ride up the switchback mountain road that brings you to the entrance to Machu Picchu. The fabled Lost City is certainly the single greatest landmark in Peru – and perhaps all of South America. Indeed, little can be written here that would do justice to the breathtaking grandeur of its mountain setting, the enigmatic power and aura that so permeate this ancient citadel, and the unforgettable experience of standing among these ancient stones. And accompanied by Ana Maria's illuminating expertise, your visit will bring to life the ancient Inca civilization that built Machu Picchu. After sightseeing, you'll return to Aguas Calientes for a restful overnight.
Day 7 - Morning At Machu Picchu & Back To Cuzco By Train
This morning, you can stroll on your own through the inviting galleries and cafes of Aguas Calientes. Or if you prefer, we've included your transportation and entry ticket so you can ascend again to explore Machu Picchu at your own pace. At this early hour, the day-visitors from Cuzco and the Sacred Valley have yet to arrive, so with fewer people and the softer light of morning just breaking over the mountain peaks, an early-morning visit to Machu Picchu is one of the most memorable travel experiences you will ever have. In the afternoon, you'll make the return rail journey through the Sacred Valley. On arrival in Cuzco, you'll be escorted to our deluxe hotel where specially oxygenated rooms will help you acclimate to the city's elevation.
If you prefer a more active adventure this morning, you can walk on your own up the trail that leads to Inti Punku. Even if you don't venture all the way to the summit to the fabled Gate of the Sun, the views of Machu Picchu as you make this moderately challenging, uphill trek are captivating.
Enjoy a leisurely breakfast and a free morning to relax or explore as you wish. In the afternoon, you'll rejoin Ana Maria and ascend into the mountain peaks outside of town. Perched here overlooking the terra cotta roofs of Cuzco are the magnificent ruins of Sacsayhuaman. Built in the 1400s by the Inca Emperor Pachacútec, the massive limestone blocks of this venerated complex were cut with such precision that they fit together without mortar like the interlocking pieces of a jigsaw puzzle! With some individual stones towering more than 10 feet tall and weighing several hundreds of tons, Sacsayhuaman is a monumental achievement of architecture and masonry. Back in town, your sightseeing continues with the Cathedral and the other handsome Colonial-era landmarks that line the Plaza de Armas. At the Temple of the Sun and Convent of Santo Domingo, you'll discover one of Peru's most architecturally fascinating sites. This afternoon, you'll also visit the San Pedro Market and Almudena Cemetery; here at these seemingly quotidian sites, Ana Maria will offer fascinating cultural perspectives and personal insights into how ancient traditions – many dating back to Inca times – still endure in the life of local citizens.
Day 9 - Venture Off The Beaten Path To Oropesa & Cuyuni
This morning, you'll venture with Ana Maria across the Andean highlands to Oropesa, a handsome Colonial-era town rarely visited by other travelers. With its fine architecture and beautiful mountain setting, Oropesa is celebrated all across the country for its generations-old bread-making traditions. Locally known as pan chuta, these round loaves are made from traditionally-grown local wheat with a hint of sweetness and other spice flavors including cinnamon and anise. Baked in traditional ovens, special woods and eucalyptus leaves are burned to impart more flavors and a delicate texture to the crust. Your arrival and tour of Oropesa will be accompanied by the aroma of these freshly baked breads. Your cultural foray into the Andes continues in the remote mountain village of Cuyuni where you'll be able to mingle and stroll with the residents. With Ana Maria there to offer cultural and historical context, and translating as needed, you'll join villagers in their fields and homes – learning about their traditions and a way of life that has changed little over the centuries! Back in Cuzco, you'll dine this evening at one of our favorite restaurants in town.
Day 10 - From Cuzco Back To The Capital
After breakfast, you'll be escorted to the airport for your included flight to Lima. Our services end at the airport where you'll continue your onward journey.
Pricing is per person, double occupancy, land, rail and on-tour flights only, based on April 17, 2022 travel date. Single supplement from $1,000. International airfare is additional. Call AAA for current airfare rates and availability. Travel June 9, 2022 and experience the Corpus Christi Festival in Cuzco. Save an extra $600 or more per couple ($300 or more per person) when you pay in full at booking..
All this makes it AAA Vacations®
AAA Complimentary Inclusion: Complimentary pre-night, transfer & breakfast in Lima
Member Benefit: $115 per person savings
Ratings and Reviews are the subjective opinion of individual consumers, travel agents or travel counselors and not the opinion of the American Automobile Association AAA or AAA Clubs. Neither AAA nor AAA Clubs shall be held liable for any damages resulting from display or use of these ratings or reviews.
Contact a AAA Travel Agent Today!
Trust your AAA Travel Agent as your one-stop source for your next vacation. Travel with confidence knowing AAA Travel will be here for you before, during and after your vacation.
Find an Agent